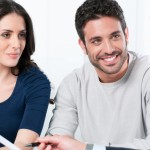 Small business owners will not hesitate to mention how much they love maximizing their Super contributions. This goal is not difficult to attain but the approach has to be spot on. Let us discuss 6 smart methods to approach end-of-the-year Super contribution.

1. Availing tax concessions
Business owners want to gain most from SMSF tax concessions but do not want to over-contribute as it may lead to penalties. The idea is to use all the contributing opportunities. Remember, there is no rollover facility for those contributions which remain unused.
2 Co-contribution
If a spouse is employed in a family business on a part-time basis, he or she can seek aid from the co-contribution offered by the government. Those fund members who have earned in deficit of $49,488 (2014-15) and are willing to make non-concessional contribution of a minimum of $1,000 can lap up $500 as government's co-contribution.
3. Deductions on CGT
Let me give you an extra reason to make concessional contributions prior to July 1 in case you have fetched capital profit from the sale of an investment- You can claim deductions on your 'concessional' and this can reduce the CGT on your capital gain.
4. Plan your present financial year
Figure out what concessional and non-concessional contributions are you ready for in the coming year. Work out on maximizing them but ensure that you do not hurt yourself in the process. Also, figure out your strategy, insurance, estate planning and asset-protection.
5. Retirement-to-pension
Check if you will be eligible for the transition-to-retirement pension in the present financial year. It is worth remembering that those Super fund assets which cushion Super pensions are not levied any tax on. If you are 55, find out how the transition-to-retirement pension may unfold for you even if you are working.
6. Corporate tax rate
Corporate tax rate which stands at 30% for eligible small businesses now may come down to 28.5%, if government carries out its initiative. Tax rebate reaching up to $1000 can also be used by unincorporated small businesses.