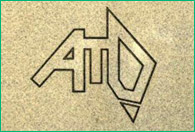 SMSF space is changing dynamically and it might catch tax accountants unaware. In an article for the website Accountants Daily, Michael Masterman says that the ATO's programs inclined towards educating taxpayers may make accountants employed in this sphere redundant soon.
Take this data for instance. Between 2009 and 2011, 53% of trustees used accountants to set their SMSF. This number has come down to 24% for period ranging 2012 and 2014. In comparison, administrators' roles have risen from 16% to 24% between the same time ranges.
For more information about this issue, you can read the original article here.