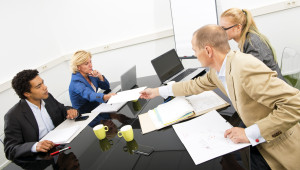 The collapse of Charterhill brings to the fore certain serious apprehensions one always had for the otherwise buoyant SMSF industry. One-size-fits-all approach cannot possibly work for this sector. Any company, and I include Charterhill, that proposes the same mantra of "go for a combination of Limited Recourse borrowing, properties and SMSF" without analysing the hierarchy of investors is bound to collapse. The writing was always on the wall and it was only a matter of time.

One-stop-shops use a flawed business model
Moreover, at its root, the idea of setting up a one-stop shop for offering a wide range of services is flawed. Case in point once again is Charterhill. It offered, amongst its services, sourcing of property investments, purchase of the same, management of properties, and relevant taxation. This business model inarguably poses a great deal of concern for all the clients.
SMSF taskforce
The SMSF taskforce appointed by the ASIC aims to regulate this highly volatile area of the "self-managed". In this regard, it will also be interesting to note how the taskforce's findings work out in terms of consistency of commissions. The payment of commissions and their adherence to the "restrictions on payments of commission" stand to be a couple of things within the taskforce's radar.
FOFA guidelines
Certain commissions taken off in compliance with the FOFA guidelines are all geared to be reintroduced. Goes without saying that commissions, invariably have to  be completely disclosed to the retail clients.
What kind of business models do you recommend for the SMSF sector?