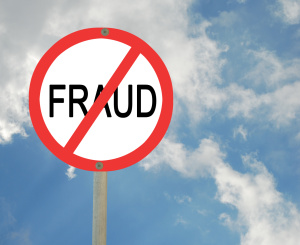 For all its achievements, the SMSF industry has never quite been able to quash the tag of a "volatile industry". This said, no one can contest how in quick time it has siphoned off a good deal of business from the other industry funds often leading to caustic attacks from the latter.
Fraudsters are entering the SMSF space
The very same industry funds are not losing the chance to be vocal about the entry of scamsters into the SMSF arena. After all, where else can they hurl a stone at the SMSF sector? Yes, it is true that the $1.8 trillion SMSF market is just beginning to show fissures through which more and more scamsters are getting an entry. Think what has been happening in the case of Trio Capital!
Criminals are finding fertile ground in the SMSF industry to breed their ambitions. Organised crime is fast becoming a dreaded word here. Why not when there is a big pile of money waiting to be lapped up by criminals who are sophisticated enough to carry the loot?
What lies ahead of the SMSF investors and what's the solution
So what should investors do? I agree that there is a definite urge to make the most of the SMSF opportunity, but it is only prudent that investors double check any premise that offers them a too-good-to-be-true return. SMSF trustees are often very sharp investors, and it is then a cause of wonder that they are trapped by criminals with such effortless ease. What makes matters worse is that these same guys who are being duped by SMSF frauds do not come out in the open for fear of reputation-tarnishing.
Conducting Due Diligence a must
Super is not a run-of-the-mill account. Already, the industry does without the services of prudential regulation. It is then important that not only the regulators, but the investors also closely monitor their fortunes and investment strategies.
Check websites carefully
Fraud can be kept at bay. You just need to be a little more diligent. Let us take up the example of fraud websites first . Yes, they are almost the clones (and at times even better than the original) of authentic websites. So it becomes your duty to carry your due diligence. Find out the relevancy of data and check whether all the click-throughs take you to meaningful pages.
Check AFS license
Do not deal with any firm that cannot furnish its Australian Financial Services Licence (AFSL). Seek references of the person or the firm. Find out from peers and professionals as much as you can and cut shy of business engagements until 2-3 peers give you a good word.
Other precautionary measures
In addition, do not give personal financial information even when called by banks. Find out by calling the banks in reverse whether such calls are indeed being initiated by them. I also recommend that you do not click any link you are being asked to via email, and instead type the link on your browser's address bar. The really smart criminals can siphon of your personal data as soon as you click a fake link they have pasted in your mail. The same can happen once you indulge in clicking dubious pop-ups.
Security settings for your mobile are a must and so is an updated anti-virus software. Never, in any situation, should you opt for making payments over a public computer.
In the final run, it has to be said that if something is beyond belief, it is largely beyond ethics and certainly beyond the pale, too.
Can you narrate an incidence where you had been duped by a sophisticated criminal network?