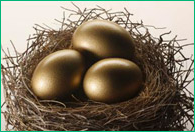 Australians oscillate between dreams of a comfortable retirement and the biting reality of a modest one. Unfortunately, for many their Super fund might not even be enough to hand them over a modest retirement.

Super boost needed by men and women
Data at our disposal suggests that men who are 65 today need something close to $330,000 in their Super fund to eke out a modest post-retirement living. By modest, we imply about $23,000 each year. Of course, given their greater life expectancy, the figure is higher for women (they need to have $360,000 in their Super to avail a similar yearly amount).
The difference between 'modest' and 'comfortable'
Now, if the men and women become a little more ambitious and look to fashion a comfortable lifestyle they will need in the vicinity of $590,000 (men) and $660,000 (women). Such amounts will ensure a little in excess of $41,000 each year for them.
The stark Super truth
The truth is stark enough to give us a defeated look on our face. Leave alone a comfortable lifestyle, we are not doing even one-fourth of what's required to manage a modest lifestyle post retirement.  According to the Association of Superannuation Funds of Australia, men aged between 60 and 64 have superannuation assets averaging out at $85, 000 and women show up a worrisome $59,000.
For the Gen X
Now, let us read the Super game for those who are close to 30 years of age. If inflation does not rise past our most unsustainable (but possible) predictions, $1.1 million in the Super kitty will see to a modest retirement for our Gen X.
If they retire at 60, they can live comfortably till 77 and modestly till 94 on $1.1 million. $1.6 million for males and $200,000 more for females will ensure a comfortable retirement largesse that does not run out.
How have you planned to manage your Super fund?