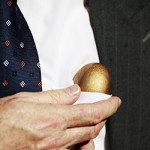 In the year leading to March 2015, the SMSF sector grew to a market value of $595 billion. This was 10% growth and followed an even robust 13%, registered by SMSF in the year-to-March 2014.
In absence of prudential regulations and a host of unregulated financial products floating in the sector, the SMSF industry has been rather volatile. This, however, is expected from a new industry. This said, their toehold in the financial sector has only strengthened with time.

Flexibility and control are SMSF's USP
Today, there are more than a million SMSF investors. There are great many benefits of keeping your Super funds in your SMSF. Of course, the two reasons cited most is flexibility and control. Because it is a DIY operation, you get much greater control and with the help of a few professionals, you can very well make it till the finish line all by yourself (in short, no industry or retail fund is investing for you, you are the investor).
Flexibility on offer is quite amazing, too. You can tweak and almost turn the investments on their heads till the time you are careful not to bypass the declared investment strategy.
Add professionals to your thinktank
Emerging investor consciousness means that there are many in the fray who are letting go their dependence on professionals and doing their own research, implementing their own strategies and executing them. I, for one, have always been in favour of a set of professionals guiding your SMSF fortunes. It is not a biased opinion but far from it, a very neutral one.
How to monitor tax contraventions and compliance breaches?
There are many ways in which non-compliance can hit you hard. You can be left gasping because of penalties and fines of several denominations. Tax contravention is something the premier body may hold against you, too. And what to be made of going against the declared investment strategy?
Yet, these mistakes are ones which you can so easily make without even knowing that you did. And this is where professionals come to your aid. Your SMSF remains a 'selfie'. You are the one managing the show but it is always good to err on the side of caution and seek professional support for day-to-day maintenance of your DIY fund.