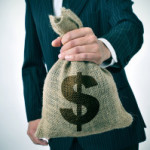 Mike King writes an article for the Motley Fool where he discusses the stormy markets we have been tiding over of late and if our SMSF investments have it in them to see us through. Who can forget the bloodbath we faced in August?

3 days of plus 2% value erosion
The S&P/ASX 200 has declined in value by 8.5% since the start of the year. In the 26 days that we have traded so far in 2016, 9 days have eroded market cap by 1% or more. Only 4 days have lifted the value by 1% or more. In fact, on as many as three days, the stocks have suffered an erosion of more than 2%.
If you had reinvested the dividends
If your SMSF had invested in the index over the last 8 years, you would be staring at close to 30% capital loss. Crazy! However, if you had started investing in the index on the 1st of November 2007 and kept reinvesting the dividends, you would have been up by 5.4% rather than 30% down. The takeaways: 1) dividends are mighty important and 2) you need to keep reinvesting them in the market.
The four major banks
Imagine even if your investments were limited to the four major banks and you had been diligently reinvesting your dividends, you would be sitting on an average gain of 62% and that's excluding franking credits. Of course, the key takeaway here is that diversification is important. After all, out of the four major banks, CBA and Westpac registered growth while ANZ and NAB witnessed losses over the same period.
You can read the original article here.
Don't miss on compliance
I am not into financial advice and moreover nothing is cast in stone. Every investor figures out the trends to follow and gets hold of a thorough investment strategy which can help him engage better and more confidently. Those who don't, sadly, miss the bus.
Talking of SMSF, it has an equally, if not a more crucial component. It is compliance. Compliance breaches can land you in serious trouble, even behind bars and also, have your funds debarred from participating in the SMSF sector. It is then of paramount importance that you have your SMSF compliance figured out at all costs. If you need a hand with any aspect of this all important part of SMSF, feel free to join me today.