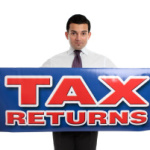 In an article for the website Financial Review, Bryan Ashenden discusses whether SMSF is the right vehicle for small-business owners. Ashenden commits along the line that small business owners having their own name on their business property should get their business registered in the name of their Super fund. It is notable that this is only permissible for commercial properties.

Transferring ownership to your SMSF
If you consider experts and get the property transferred ethically and smartly, you can also save a great deal in way of capital gains tax. If you go for it post July 1, the benefits can be greater as CGT may just be reduced from this period onwards.
Lease agreement
After your property is owned by your SMSF, you can get into a lease agreement with it so that you can rent it out. This needs to be done within the commercial premise and respecting the arm's length transactions. The rent will only be chargeable at 15%.
Tax rebates for assets below the $20,000
Another incentive for small-business owners is that for all the assets bought till an upper ceiling of $20,000, they can claim a rebate. This shall be in place till June 30, 2017. The good point is that the government is willing to be flexible with their dates so that small-business owners get enough time to restructure their business. For instance, despite getting your SMSF run by experts, you will still be responsible if it breaches any compliance regulations. However, the government is willing to be lenient till the time you get a hang of things.
Vehicle of retirement
For small traders working within a meagre financial compass, their business is also often their vehicle of retirement. In such cases, it is important to acknowledge that their dilemma whether to make voluntary contributions to their Super and earn tax deductions through it or deflect their money elsewhere is valid.
You can read the original article here.
Government is working overtime to give small-business owners a reason to cheer. They can very well get into the SMSF game. Already, the White Paper review due late this year may clearly establish that the Super sector is biased towards the rich. Their recommendation may make things even better for small business owners.
For now, it may suffice that the running costs for SMSF have come down ($700 is still good) and because they are nearly 1% of the fund value, today, you can open an SMSF for as less as $70,000.