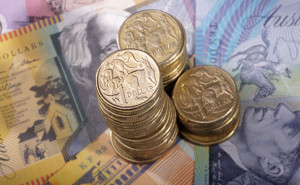 The SMSF game is hotting up and we aren't complaining any, are we? Members acting as trustees and completely controlling their superannuation fund was a far-fetched idea in the past but GFC has changed all this. Today, about 40% of the Super money is parked in SMSF.

Is SMSF the real deal for you?
There is a consensus that says SMSF is born to go the distance. SMSF cannot be wrong for you but yes, you may not be right for SMSF. This makes diligence necessary before deciding on it. So let us take a look at the merits and apparent demerits of self-managed super fund.
Merits of SMSF
Direct control
As trustee of your own SMSF, you have direct control over any investment (or otherwise) decision that you make. You can determine how to buy and sell the assets, what stop-gains or stop-losses to put, and just when to realise capital gains. Your tax strategy is completely your brainchild and you can solely decide whether you want your life insurance in or out of your Super.
Asset diversification
You can diversify your asset base into bonds, collectibles, shares, and properties among other things, and the only thing you need to comply with is the Sole Purpose test. I mean the test aimed at inferring that the fund's objective is to mete out benefits to the members after retirement or to extend benefits to the beneficiaries in the event of demise of one of the members.
Estate planning
You can chalk out a novel strategy for pension disbursal and estate planning. Because you have plenipotentiary powers over the management of your fund, you can move in tune with the market conditions and adapt your strategies.
Possible demerits
Your personal time required
Of course, there are downsides. SMSF is only worth the deal if you have got time to manage your own stuff. I know you have your army of financial advisers, accountants, administrators, insurers, and associated professionals, but you cannot run away from giving a "good deal of time" to the management of your SMSF. It is not some industry fund managed on your behalf, after all.
Fund value should be close to $200,000
It is also worth keeping in mind that the running cost of a SMSF is close to 1% of the fund value. Presently, the annual cost is something like $2,000. This makes the optimum fund value close to $200,000. Unless you have that kind of money in your kitty, you might not be able to benefit substantially from your SMSF.
You can get in touch with me to find out if SMSF suits your portfolio, and I will be glad to assist.