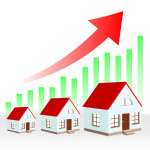 I recently came across an article on the website SMSF Adviser which talked about the penchant of SMSF towards property and why this investment strategy might be fraught with risk. For many self-managed funds, the residential property exposure is too high; as high as 30 percent.

SMSFs have a higher risk profile
While SMSF investors have a relatively high risk profile and they can take a few risky projects in their stride, their increasing inclination towards residential property is a cause for concern. The misery of SMSF trustees can be very easily compounded if the impending property market bust arrives sooner than expected. Already, markets like Sydney and Melbourne are heated up and about to explode. In the present circumstances, too wide an exposure to properties can have serious implications.
Volatility of financial markets
There is also a need to understand that some of the financial markets are behaving in a very volatile way and quick, intuitive decisions may cause pain. If you have thought hard and arrived at a financial decision, the present time may not be the best to alter that decision (after all, many markets are way too volatile at the moment).
You can read the original article here.
Diversification holds the key
In my humble opinion, diversification holds the key to redemption in times of volatility. If you have made too much investment in a specific asset class, you may find your portfolio depleted or capital eroded before you know. However, if your asset classes are diversified, a majority of them will be able to collectively bear the brunt of capital-depletion of a particular asset class.
Emerging trend points towards residential properties
It is worth remembering that SMSF is not held by prudential regulations and hence its own volatility needs to be contended with. Also, I feel that limited recourse borrowing arrangements meted out through SMSF has given a new avenue to SMSF members. They are willing to foray deeper into the residential property market through their self-managed funds. This may however prove to be an unwise option given the high risk exposure in a falling market. In hindsight, we may feel that tightened lending norms proposed by major banks were nothing but blessings in disguise.