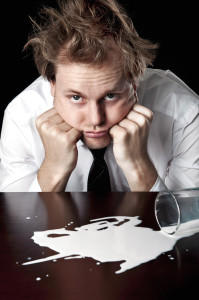 Nearly 4% of the $543 billion held in SMSF investments has been poured into residential real estate. Commercial real estate can boast of roughly three times this figure. When we talk of a cumulative figure in excess of $80 billion, there is a need to be diligent about tracking your investments.

Beware of spruikers and unethical brokers
You can most certainly go ahead and buy that coveted property with your SMSF but be wary of the nefarious brokers, spruikers, and those advisers who have only their own interests in mind. After all, a risk-benefit analysis is prerequisite when we talk real estate.
SMSF properties clearly being oversold
You cannot treat "overselling of SMSF properties" as a rumour anymore. Just as there are many ethical advisers and brokers suggesting you an honest deal, there is no shortage of those whose only aim is to gain a free commission.
Conflict of interest
There are cases aplenty of conflict of interests where the guy putting the deal on the table can make a lot of money if it goes through. In such cases, he advertises SMSF-lending with all gusto caring least about how the property will help a buyer's portfolio (if it helps at all).
Lack of regulation
Experts believe that lack of regulation in the niche of "SMSF property advice" is doing great harm. For instance, do we know that many real estate agents are not eligible to offer advice on SMSF properties at all?
There have already been ample instances where SMSF investors have been duped into purchasing properties at a really high sticker, naturally forced to resell at a loss on a later day.
Have you been duped by a spruiker into a deal much beyond its worth?