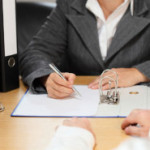 In an article for the website Accountants Daily, Miranda Brownlee talks about the apprehension Taxpayers Australia has in regards to the robo-advice and why the organisation feels banks might shrewdly manipulate them to highlight their own SMSF products.
While the not-for-profit body is not worried about various independent groups reaping the benefits of the robo-advice formula, it feels that the big institutions entering the robo-advice niche could spell trouble. With little or no hint of the algorithms used, the big institutions might use the space to give their own products a boost.
You can read the original article here.