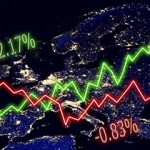 In an article for the Motley Fool, Ryan Newman discusses the retirement nest egg and talks about three ways to boost it. Employer contributions and personal contributions do count but your best bet is what lies in your Super account. If you have the right strategy to grow it, there is nothing like it. It may not be an easy job to consistently beat the market but you can position yourself to do so if you have got the best Australian stocks in your kitty.
Shares picked are not the usual suspects
Newman does not talk about the "usual suspects". It is quite expected that the SMSF owners will have the shares of big banks and Telstra in their investment mix. What may offer better dividend and growth are the below mentioned 3 shares (in Newman's opinion).
Retail Food Group Ltd. has great future and with their shares trading at half the worth they had in March 2015 (and to add, a 5.9% fully franked yield), they are the ones to watch out for.
Wesfarmers Ltd, which owns Bunnings Warehouse, Kmart, Officeworks and Coles, can be another great selection. Its fully franked (dividend) yield is 4.9%.
With the kind of importance given to toll roads, the Transurban group can offer the best bang for buck. Its fully franked yield is 4.2%
Judging the risk profile is important
Newman asserts that every investor has a risk profile and he or she must indulge in buying shares prefiguring their risk appetite.
You can read the original article here.
SMSF owners are conservative- It is a myth
What unfolded after the 8th August bloodbath in the share market was to be seen to be believed. Where everyone thought the SMSF owners would take a conservative stance and run away from the market, they went into a furious buying spree. This was a move even the industry experts were not counting on.
So, it is safe to assume that unlike market myths that they are conservative investors putting all their money into the big banks and Telstra, the SMSF owners will definitely look forward to picking other shares (like the ones discussed above by Newman). Already, stats have substantiated that their profile has nearly double the shares than their non-SMSF rivals (they have 14 stocks in their portfolio where their rivals only have 7 on an average).
Compliance breaches can prove costly
I am not the person who can talk about your future stock picks. My territory is neatly spread out in front of me. So, if you are looking for SMSF compliance guidance, feel free to get in touch with me today. I will be more than glad to help you. Remember, we are talking about a sector which isn't governed by prudential regulations. This compounds the need for professional help when it comes to compliance.