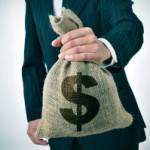 Though there has been no reduction in the interest rates in the first week of June, the historically low interest rates imply that the share market might provide your excess capital a safe landing. The Dividend Franking system ensures that the returns posted by the small and big players are substantial and perhaps (tongue in cheek) more lucrative than the property market. This is arguable territory. After all, Australian real estate has provided nearly 12% of GDP (biggest contributor) in the year gone by.

Fully franked dividend yield
If you have a Self-managed Super Fund, you will definitely know how profitable investing in those companies can be which offer fully franked dividends. It then is my recommendation that you have these three stocks on your radar.
Woolworths Limited
Woolworths owns BigW, Master's and Dan Murphy. These are notable retail brands and you would know that Woolworths is the biggest name in the domestic Supermarket sector. The shares for this company have fallen quite a bit over the last year and presently it is offering a 5% fully 'franked' yield.
Rio Tinto Ltd
The company is the biggest producer of iron ore in Australia. Despite a fall in commodity prices, this dual-listed (they have an equalization agreement via which two corporations work as a single operation) company has given heightened returns to its stakeholders. A fully franked yield is very much on the cards.
Cash Converters International Ltd
This company, as is well known, is a Payday lender and pawn broker. The $300 million firm is offering a terrific dividend yield. In 2015, it is all set to give out- if you believe analysts- a fully franked 5.7% yield.