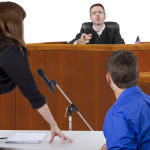 Phil McCarroll writes a piece for Your Investment Property where he talks about Nicholas James Ellis, a NSW accountant, who has had to appear in court for SMSF fraud to the tune of $850,000. He is indicted for 23 criminal counts. 12 such counts involve making misleading statements. To add, there are nine counts of misappropriation and a count each of fraud and deceptive financial gain.

The misdeeds of Ellis
Ellis lured people into investing in SMSFs. For a hotel in Tura, Ellis made misleading statements to many of his clients. He did this to raise funds from a set of investors and the misappropriation thus committed can be tracked down at nearly $857,000. Ellis used the misappropriated fund to pay a part of a $3 million home he had set his sights on. It is worth noting that the ASIC has banned Ellis from  giving financial advice as long back as the year 2013.
You can read the original article here.
SMSFs vulnerable to fly-by-night operators
SMSF sector works without prudential regulation and thus it is easy meat for fly-by-night operators. This was the primary reason why many major banks tightened the lending criteria for limited recourse borrowing through SMSF. There was a consensus that some delinquent elements could enter the SMSF advice field and lure laymen investors into borrowing against their SMSFs to extract personal gain.
Trapping laymen investors
Ellis's case points at just such occurrences. He trapped many who were rather ignorant about what could come to pass through bad financial advice. Many of the SMSF investors, despite controlling their selfie themselves do not have an insight into their declared investment strategy. In such a situation, it is hard for them to acknowledge, contest or argue with rogue advisers; in absence of prudential regulation, the fly-by-night operators get a field day.
Major lending institutions appoint their own advisers and thus offer safety to the investors but there is a big world of nefarious operators waiting to grab their share of 'ignorant' pie. Ellis is just one out of the many who will make news in foreseeable future.