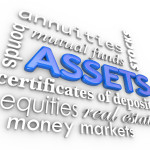 Adele Ferguson writes an article for the Business Day section of the Sydney Morning Herald where she talks about the continued poor run of the Australian shares in comparison to their global rivals. Venezuela was ranked at the top and Australia at 37th when 73 stock markets were compared.

Venezuela's case does not hold water
Venezuela's case cannot be lobbied for though, contests Ferguson. Theirs has been a case of out-of-control inflation and falling currency which forced investors to dig into the share market as a hedge.
Europe gains from its monetary policy
Europe has gained immensely from a proactive monetary policy and it has helped its equities. No surprise then that 6 out of the top 10 ranked countries are European.
Commodities, big banks, energy and mining stocks plummet
In the wake of 4.1% fall which saw Australian share market losing to the tune of billions; our country has been ranked 37th. Not only have the energy and the mining stocks plummeted, there has been a deep decline in the fortunes of commodities. In order to boost capital, regulators are using pressurising tactics and this has cost the shares of big banks dearly.
Ukraine the new laggards
While Ukraine has pipped Russia as the share market laggard this year, Australia can take consolation from the fact the British and Canadian stock markets have fared even miserably (if that's any consolation)
Australia performing poorly for long
For a decade now, Australia has been dishing out poor performances. During the GFC, it got the 33rd rank which was tough to swallow, Australia being among the few developed countries that had remained out of the wing-span of recession then.
The SMSF sector lost to the tune of $40 billion in the two quarters previous to December and is all set to lose another $7 billion, says Ferguson.
You can read the original article here.
Asset diversification is crucial
It is time that the SMSF trustees understood the importance of diversifying their asset base. It may not suffice to remain hooked to the local shares. Investors must have several hedging options in the event the shares do not perform at or above par. After all, we are talking about a $600 billion industry involving over a million people.
SMSFs digging too deep into properties
While on it, the topic warrants a suggestion that the SMSF sector may just be putting in too much into the property market and this may turn the heat on them, if the property bubble bursts.