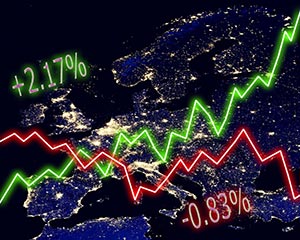 Miranda Brownlee writes a piece for the SMSF Adviser where she says that the repercussions of the Australian share market are clearly felt by the self-managed Super funds. In the wake of the poor performance of the local share market the SMSF sector dipped by 3.2% in the September Quarter. From $575.4 billion in June, their value came down to $557.2 billion in September.

Performance of local equities
A lot of this can be put down to the affinity of SMSFs for Australian shares. ATO reports that only about $1.8 billion got invested in international shares in the September Quarter. This piques general curiosity because the Australian share market has performed rather insipidly over the last few years.
Love for cash and term deposits
SMSFs have also shown great love towards cash and term deposits. 28% of SMSF money is parked in cash. Brownlee quotes industry expert Paul Resnik (Director and co-founder, FinaMetrica) who feels that it is important for the SMSF investors to figure out their risk appetite and choose (and diversify) their investment strategy accordingly. Market lows and highs will come. They are part of the natural process. If investors know their risk tolerance levels, they can measure up to the market fluctuations.
You can read the original article here.
Myths about SMSF investors
SMSFs are tagged as conservative investors but this is a myth that needs being debunked. The recent share market bloodbath saw furious buying activity from the SMSF sector. This could not have happened if the SMSF investors had shown a conservative approach. The sector is also said to have a very meagre appetite for portfolio but the fact is quite the opposite. SMSFs on an average hold 14 shares and this is nearly double the shares held in average by other industry funds.
Perhaps the one thing hard to fathom is the penchant the SMSF sector has shown for the local share market. It is well known that local equities have not delivered for some time now. In fact, they are positioned 33rd amongst 73 countries in a study recently conducted.