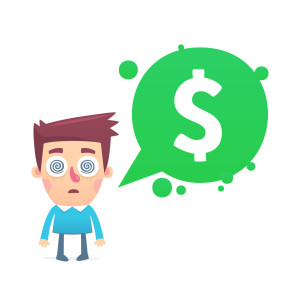 If there is something that confuses retirement planners and wealth-seekers alike more than anything else, it is the many acronyms that they need to memorize and know the concept of, such as MDA, SMA, or IMA. Laymen find it hard to tide over this jargon pool.
For the uninitiated, MDA stands for a Managed Discretionary Account whereas SMA is a Separately Managed Account and IMA is an  Individually Managed Account. Alright then, let me set a few peculiarities straight by explaining what they are and whether they are for you or not.

Managed Discretionary Account (MDA)
MDA is like the superset, an umbrella term within which all the others fall. A Managed Discretionary Account, as the name says, implies that an investor bestows all the powers of investment to a fund or a portfolio manager. Managed fund is the best example of an MDA. Being beneficially held in the investor's name, he alone gets the benefit of the rationale and expert management of an investment or portfolio manager.
Separately Managed Portfolio (SMA)
Now within the compass of the MDA, there lie two different but equally important portfolio management techniques. For one, there is SMA. Separately Managed Account presents a case wherein a 'direct stock' portfolio is beneficially owned by the client and the show is run by a portfolio manager. So what's unique about it?
Here, we are talking about a model portfolio and each investor (according to his purchasing power) holding a particular multiple of the model portfolio. So if the model portfolio represents $x, someone can invest $2x, while another can have $3x or $35x or some such multiple.
In case of SMA, any investment change made by the manager reflects on the portfolio of every investor. So the downside is that the manager cannot possibly take into account the requirement of every investor. So if the changes made in the portfolio disturbs your capital gains ambition or hurts your tax position, so be it.
The upside is that the SMA in comparison to an IMA is less costly to manage (and you will soon learn why). Of the discretionary account types, the SMA is perhaps the least expensive to manage.
Individually Managed Account (IMA)
The IMA or Individually Managed Account is one where the manager looks separately into the needs of each investor. So any buy, sell, or hold decision is unlikely to disturb your investment portfolio. The manager also evaluates your tax position before stirring the nest. Naturally, because of all that goes into the management of such an account, it is typically more costly to maintain.
Good news is that we live in an age where technological improvements have made these facilities relatively cheaper. You can go for an SMA if you have $20,000 in your kitty and an IMA if you have something like $250,000 in the bag.