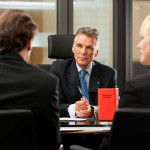 What motivates the Australians to get into the SMSF game? Commonwealth Bank says it is the facility of having greater control over one's investments that draws people towards SMSF. An article on the website of SkyNews reports on the matter. Managing SMSF can get a little difficult at times and Commonwealth Bank claims to have a solution aimed at ensuring smooth functioning of the SMSF.

Commonwealth Direct Investment Account
SMSF Commonwealth Direct Investment Account (CDIA) is the ace up the bank's sleeve. It makes tracking of the cash flow an easy task to perform. This account is "the transactional hub for your fund", asserts the article.
Benefits of CDIA
The CDIA helps in many ways. These include, but are not limited to, streamlined fund movement, easy review of transaction, easy-to-navigate access of the online banking platform, facilitation of reasonable interest rates, and instant receipt of updates. Surveys conducted by the Commonwealth Bank have often shown how SMSF holders feel challenged about the task of managing their SMSF.
CDIA answers dilemma of SMSF investors
Even if they assume control and knowledge of one aspect of the SMSF game, they feel themselves challenged in some other discipline. CDIA looks to be an answer to this dilemma, providing an all-encompassing strategy for smooth management of cash and investment.
You can read the original article here.
Streamlining the online broking system and providing portfolio services aimed at helping SMSF owners reach an informed decision- yes, this is exactly what the CDIA seeks and truly, if one cuts out the critic's eye, the effort may be well worth it.