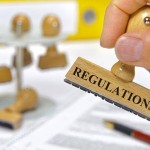 Katarina Taurian writes a piece for the website SMSF Adviser wherein she talks about a second-tier bank that has increased lending rates to restrict growth in the sector of investment property lending. The lending, talked about here, includes that which is taken in the name of SMSF.

AMP bank has increased lending rate
AMP bank has given out a missive that its lending rates (variable) will be 0.47% higher, come September 7. Moving ahead from 29th July, AMP bank will not pay any heed to the fresh or existing loan applications.
AMP following regulator guidelines
The bank shows its keen desire to follow regulator guidelines. Australia has been seeing a phenomenal surge in investor property lending and the regulators believe that there is an immediate need to bring down lending to manageable levels.
Many big banks have already made their move
Big banks like NAB, ANZ and BankWest have already taken steps in the recent past and a few among them have ceased providing property loans to the self-managed super funds.
You can read the original article here.
What level is manageable level for SMSF lending?
The question again, as it so often is, remains the same- how can we judge what level is manageable? For all one knows and the experts predict, the investor property lending may not have peaked yet and the market may be able to soak in a lot more volume. So, it is more the case of who makes the rule and what kind of transaction volume they feel is over the top.
A dim-witted move
One cannot always pat the back of the APRA. Changes to SMSF lending protocols seems like a dim-witted move aimed at arresting a slide which does not need to be arrested at this stage. Regulators, I think, are just an excuse and I am hoping against hope that some banks- who have been second-rung players till now- will come to grab their day of glory and provide fairer rates to us.