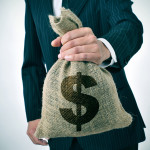 Sally Rose writes an article for the Business Day Section of the Sydney Morning Herald where she talks about a crowd-funding campaign worth $410 million, primarily aimed at retaining S Kidman and Co, the biggest landholders of Australia. DomaCom, a "fractional property investing platform" has proposed the deal.

Largest cattle operators
We are talking about a cattle property spread over 101,000-square-kilometre which makes up for the 40th part of the entire agricultural land of Australia. This land in question also includes part of the prohibited area of Defence where in weapons are secretly tested.
DomaCom's proposal
S Kidman and Co. are in talks with Chinese investors but DomaCom has proposed to them that they should not hurry into closing a deal overseas when local alternatives are there, those which can help Australia retain the ownership of the agricultural land.
Three-pronged benefit of the proposal
Such retention would have three-pronged benefit, cites DomaCom and quotes Rose. 1) It would help S Kidman and Co. fetch a better price. 2) It would help the family retain a part of the stake and 3) It would safeguard national interest.
Why to seek foreign investment?
There has been loads of talk about foreign investment in Australia but it is worth noting that we are talking about a country that has got as much as $2 trillion safe in Super. Roughly $130 billion is parked in cash and this is making nothing in excess of 2% at best and losses at worst. If this money can be utilised for a strategic asset, the Kidman Station, an 8% to 9% return will be pretty much on the card.
There is a decent chance that S Kidman and Co. will ruminate over the DomaCom proposal, given its emotional appeal and financial wisdom.
You can read the original article here.
DomaCom has been working overtime to prevent the passage of the cattle station operator to a group of bidders piggybacking on the support of the Chinese government. DomaCom is looking to rope in several industry Super funds and a fair number of SMSF investors.
Australia is certainly waiting with bated breath. The big question remains- Will the agricultural giant be sold off to a foreign consortium? And what would it mean for the national security?