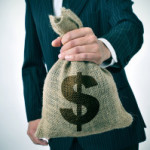 Sarina Locke and Dominique Schwartz write a piece for the ABC Rural wherein they talk about the proposed plan to retain Kidman Station, largest cattle operators of our country.

Steve Burgin ropes in Domacom
Just on the heels of Treasurer Scott Morrison's declaration that he would prevent the sale of Kidman Station overseas, we have Steve Burgin (Melbourne) who is proposing talking to various local entrepreneurs so that Australia gets to retain the 'Kidman'.
Raising $410 million for the purchase
Burgin has in mind a team of high-net worth SMSF members who could pull in the required $200 million to purchase the Kidman Station. $200 million won't suffice and the project would ask for another $160 million. This, however, has already been promised by the institutional investors, asserts Burgin.
You can read the original article here.
National security interest in question
Domacom (A Burgin initiative), a "fractional property investment platform" has talked about a crowd-funding campaign that could pull in the required amount. Apart from the food interest, Kidman Station is also linked with our national security interest because a part of the 101,000 square-kilometre land makes for a prohibited defence area where weapons are covertly tested. We certainly do not want the "Kidman" going to some overseas bidder.
Domacom further asserted that selling locally will help the Kidman family gain a better price, hold part of the stake apart from serving the obvious need of national security.
$130 billion parked idly in SMSF
There is $130 billion of SMSF assets parked in investments which bring less than 2% on the table. SMSFs coming to the aid of Kidman Station would mean mutual benefit for both parties. Renting the land to businesses indulging in cattle operations would yield a much higher amount for the SMSF investors if they choose to give a green signal to the purchase.
Domacom knows their chances are meagre. They are already late to hop on to the "Kidman Sale" bus and the alternative they are proposing is far from being practical. But by giving themselves a long shot chance and believing in it, they are telling Kidman that a local alternative is possible.