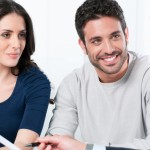 A national awards program has been launched in June that will let property investors select their favourite SMSF practitioner. The idea is to felicitate those practitioners who iron out the process of investment and make all its steps smooth; the steps may include selecting a buyer's agent to undertake property negotiation, selecting an accountant for engaging in tax efficiency and developing a powerful portfolio. An article on SMSF Adviser Online reports.
This, above all, is an opportunity for SMSF practitioners to get closer to their clients and procure feedback from them.
You can read their original article here.