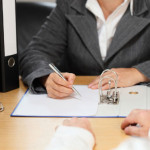 The MFAA convened a group of influential stakeholders to represent the financial services industry as Treasury takes a look at the key aspects of the SMSF sector.
The MFAA sought for support from the Financial Planning Association of Australia or FPA, the Association of Financial Advisers or AFA, and the Commercial Asset Finance Broker Association or CAFBA for its submission to the Financial System Inquiry.
A joint response that engages with these industry bodies should boost the impact of the submission significantly, the MFAA said.
Providing the government with a comprehensive submission from the broader industry is more important than small multiple submissions that the government needs to decipher, according to MFAA chief executive Siobhan Hayden.
In demonstrating an industry unity and support for initiatives currently under review, there's no better idea than to have a shared voice.
The initiative of the MFAA to unite the other industry bodies comes after former MFAA president and Bernie Lewis executive chairman Mark Lewis told The Adviser last year that industry groups representing financial planning, mortgage broking and accounting must form deeper and stronger relationships to help with the convergence of the professions. In his statement, a deeper relationship needs to be built with the accounting associations. A mutual respect that needs to be found between associations and some communication from each of them to their membership that convergence is happening and that associations are working together to help facilitate the convergence.
He also adds that mortgage broking faced the biggest challenge, as compared with planning and accounting, when it comes to being viewed as a professional industry.
Check the rest of the article here.