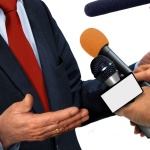 Sally Rose writes a piece for the website AFR Weekend wherein she states that the Abbott government has shown clear signal that it has decided against implementing recommendations of the Financial System Inquiry (FSI). The FSI had asked for a complete ban on the SMSF-enabled borrowing for real estate investments.

Abbott government may go against FSI recommendations
The Abbott government reads into the threat that spruikers can pose but believes that complete ban would be equal to acting in much severer way than required. Yes, there are fly-by-night operators and unethical advisers who are luring SMSF trustees to speculate in wrong type of properties (those that suit their vested interests) but this said, a ban is not the way ahead, believes the government.
LRBA pose threat but need not be banned
Limited Recourse Borrowing Arrangements have been scoffed at by the FSI but the fact remains that property investment makes a very small percentage of SMSF investment and residential properties take a meagre 0.07% of the total pie (only 6,500 properties bought through SMSF in the year 2013).
While any financial system can be disturbed by the risks that leverage brings to the table, the problem does not warrant a ban on borrowings, feels the government.
May be it is time to revisit borrowing norms
Yes, there is a need to revisit the norms in place and ensure greater strictness in the way the LRBA deals are conducted. The government is yet to reply formally to the FSI. Investors are already seeing red to the developments so far and they feel that a ban on LRBA might be stretching the things too far and it may cheat them of a great investment strategy alternative.
May be the way ahead lies in putting a limit to the ratio of Super saving that an investor can borrow. Government may also consider revoking personal guarantees.
You can read the original article here.
Unregulated financial products
Industry and retail funds are already shouting for a level-playing field. They believe that in absence of prudential regulations, the SMSF sector profits from unregulated financial products. By allowing LRBA deals to prosper, the balance is further tipped in the favour of SMSF trustees.
So, there is definitely two sides of the coin. Both the lobbies are vociferous about their claims and truth be told, they both look convincing. Government's formal response to the FSI is eagerly awaited.