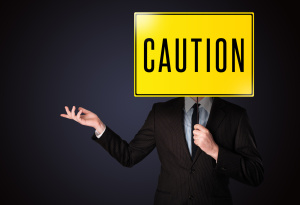 Already, there has been a raging debate about whether real estate agents should recommend SMSF lending for facilitating real estate investments. Now, the turf where this debate is being played out is hotting up further with lawyers warning accountants and advisers of a potential law breach.
Those advisers who are offering Limited Recourse Borrowing Arrangement (LRBA) certificates to SMSF clients are likely to be trespassing the guidelines of the National Consumer Credit Protection Act '2009' and this can land them in trouble as their insurance may fall short of protecting them.

Australian credit license is a must
As an accountant or an adviser, you must either have an Australian Credit License or you must be the credit representative of whoever is the licensee. If you don't tick these boxes, you may be walking on the wrong side of the legal rope while offering credit assistance or acting as an intermediary in regards to consumer credit.
Give factual information but not LRBA certificates
You can go ahead and give as much factual information to the client as he or she likes, but any more and you are out-stepping your perimeter. What falls under the arc of consumer credit? Individual SMSF trustees using LRBA for purchasing, adding to, extending, or renovating their residential properties as an investment measure certainly does.
SMSF is essentially a retirement provider (remember the sole purpose test)
SMSF is deemed as a retirement benefit vehicle and borrowing against it for any other motive (boosting your investment returns via renovation, for instance) will touch upon "consumer credit" unfailingly.
So unless you have an all-encompassing professional indemnity insurance cover, do not expose yourself to later-day claims by lenders and clients. Tread cautiously professionals!
You can read the original article here.
Lack of prudential regulation can hurt at times
In absence of prudential regulation, the SMSF environment is highly susceptible to malpractices. Already, financial planners and advisers are pushing the boundaries of the 'unethical' farther away. For the sake of commissions, they are cajoling elderly SMSF clients into borrowing against their SMSFs for purchasing their residential properties.
I know they can always say how it adds to the investment portfolio and sing paeans to the beauty of real estate investment (leveraging income generating assets with growth assets) but the fact remains, unless you are accredited to the AFS, you do not have the right to make financial advice.
What's your opinion on the SMSF advice being unethically given by real estate agents?