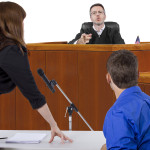 Miranda Brownlee writes a piece for the SMSF Adviser where she talks about the risks of maintaining one's self-managed super fund from abroad. The Colonial First State (CFS) has talked about the major consequences pertaining to living abroad and compromising the residency rules.

Central management and control test
There is widespread confusion in regards to the central management and control test and the active member test and many SMSF trustees are ignorant about the protocols associated with holding trustee meetings in Australia even while living abroad. For passing the control and management test, you will have to support your evidence with documents that you did really come down to Australia to hold all the trustee meetings.
What in case of a shift in investment strategy?
Those investors who live abroad may also challenge the basic tenet of "shift of investment strategy" in the event of a sudden change in the terms of ownership (death of a member or a stock market correction). For practical purposes, they should be present in Australia to cater to these sudden changes (for instance, for making a death benefit transfer). Things may go out of hand if they have to control and manage the assets from afar.
Enduring Power of Attorney
SMSF trustees often assume the Enduring Power of Attorney to be a useful solution to the problem but it comes with its own set of risks. Brownlee asserts that the trust deed and the estate planning have to be taken into consideration before appointing someone for the Enduring Power of Attorney. It is crucial to figure out if the person in question is competent enough to tackle questions on the trust deed or say, death benefit transfer.
Active Member Test
Members must also ponder over the active member test. They have got to comprehend that they cannot contribute into their funds while they are living overseas.
You can read the original article here.
You may have a lot many questions in your mind regarding the legalities and protocols associated with SMSF. Till the time the question in your mind is not about financial advice, please feel free to join me here.