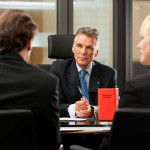 An article on the website Professional Planner talks about the report of a highly rated survey which says that the first quarter of 2015 saw a lot of SMSF trustees relying on overseas shares for the diversification of their portfolio.

Australian equities suffer drop, investment in overseas share rise
Australian equities have dropped categorically over the first quarter and overseas shares have jumped up by 1.9% from the last quarter. In wake of the results of the dividend declaration season, lot of money lying with the Australian equities have poured into the foreign share market.  Of course, there are complications in buying overseas shares and nearly 90% of the players are using managed funds or pooled structures to go the 'overseas' way.
Australian stocks in SMSF portfolio have taken a beating and it comes as no surprise; a direct consequence of overseas investment. There is no denying that the portfolio diversification strategy can work.
SMSF contribution, pension payments come down
A point to note is that the first quarter also witnessed a drop in average SMSF contribution per fund. The drop has also been registered by average pension payment per fund. The salvaging point is that the first quarter over the years has never been robust for either of the trends.
SMSF-enabled borrowing, gearing, among other things
SMSF-enabled borrowing has increased by a little in excess of 1% over the first quarter; a figure which can be accorded the value 'stable growth'. Gearing arrangement has risen by close to 1%, too. Average loan amount have increased by $10,000 when it comes to property buying.
You can read the original article here.
Financial System Inquiry (FSI) report
SMSF-enabled buying for properties will come under the scanner once the proposals of Financial System Inquiry report begins to take real effect. For the time being, it may suffice to say that lending might be restricted or its terms be revisited in order to create a relatively level playing field. It is notable that the anti-SMSF lobby especially looks askance at the SMSF-enabled borrowing and shouts hoarse over the lack of prudential regulations in the SMSF sector.
Arm's length transactions
While most of the shout by industry associations looks like an unfair cry for equality, SMSFs will certainly need to be become more vigilant about observing the in-house asset rules and the Arm's length guidelines while transacting.