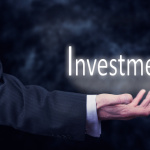 Mike King writes an article for The Motley Fool where he notices how the SMSF sector has laid the big industry funds dead on their tracks. King says that the industry funds have access to expert opinions of research analysts, investment banking analysts, and easy access to various investments. So, it is only natural that they should do better than the SMSFs, given their advantageous placement.

Critics unfairly shout against SMSF
The story, however, folds differently as SMSF turns out to be the hot sector and is consistently pushing back its competitors to the ropes. SMSFs have had their share of critics and it is no news to us that most of them had vested interests in bringing the SMSFs down. Quite against what they had intended, the self-managed sector has kept doing commendably well.
SMSFs have outperformed industry funds
In the 7 years leading to June 2013, SMSFs have posted an average return of 4.33% which is higher than 3.69% posted by "large Super funds". While these returns are nothing to be talked about one must factor in the effect of the global financial crisis and successive years of losses.
It might seem strange though that the SMSF sector performs bullishly in bearish market and bearishly in bullish times.
Several advantages that SMSFs have
SMSFs, despite their low weight have several advantages:
They are far removed from market noises.
They don't need to "hug an index".
They do not have to come up with a performance disclosure quarterly and can hence focus on the long-term results.
You can read the original article here.
Self-managed has managed the show quite well
SMSFs often have to include unregulated financial products and in an atmosphere lacking prudential regulation, this can be a threat. However, it is also true that to date SMSFs have managed themselves pretty ethically and any noise made to the contrary has just been a cry of vested interest from the big industry fund lobby.