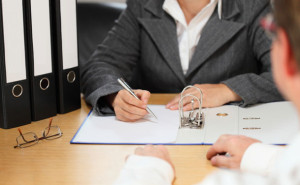 It is only natural that we change our address (business and postal) and account information from time to time. If you are managing an SMSF and the registered information pertaining to the fund has changed, you need to register the change in the SMSF details with the Australian Business Register (ABR). In ideal circumstances, this must be done within 28 days of effecting the change. Here are other things to consider when updating SMSF details with the ABR.

You can register information change on paper
If you want to go the traditional way, you can register this alteration on paper. Go to the website of the ATO and download the form that reads, "Change of details for Superannuation entities". Alternatively, you can call 1300 720 092 for ordering a hard copy of the form. For starters, it is called the NAT 3036 form.
You can make the change over the phone
You can also get the registration completed via phone. You just need to make sure your authorised contact person gets in touch through the number 13 28 66. The time is between 8.00 AM and 6.00 PM, from Mondays to Fridays. However, take note that not every kind of information can be updated over the phone.
You can also do it online or through you designated professional
If you have the Australian Business Number and the AUSkey, you can also register the altered information online. Of course, there are many of us who have delegated this responsibility to our accountants or agents or advisers. So in short, to each his own.
What if you provide false information?
If you have provided incorrect information, it wouldn't amount to perjury, but you can certainly attract monetary penalties. In case, you have come to know about an accidental error on your part, just make sure you bring it to the ABR's or the ATO's notice. If they believe it to be accidental, too, they can choose to bypass the faux pas.
Which method of updating SMSF details do you prefer?