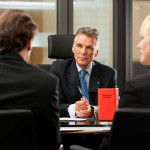 Nicholas O'Donoghue writes a piece for the website Money Management where he talks about the inclination of SMSF trustees towards direct property funds for providing returns in a low interest rate environment.

Low interest rate environment
It is expected that the Australian economy will be witnessing low interest scenario for some time to come. Thus, interest in direct property offering 7 percent income yield in the first year (those which are marginally geared) are finding lots of takers.
You can read the original article here.
Direct Office Fund
Charter hall direct Office Fund (DOF) is offering 7.20% forecast annualised yield for a 5 year investment term. The property portfolio is drawing investors in a beeline. The company has been hailed of late for its services to SMSF and retail investors.
SMSF is a dynamic space. So much keeps happening on this front. Every so often we hear about an altogether new investment focus. Not all of them stay in the news for long.
What does stay is the 'compliance' aspect of the investments. It is a very crucial part of how you manage your SMSF and one that can give you sleepless nights; especially when you breach or bypass regulations or guidelines.