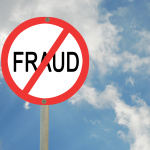 From the 1st of May, NAB has stopped residential lending through SMSF. The regulation is grandfathered and won't hurt existing loans. An article by Glenn Freeman for the website Professional Planner talks about it.

NAB's decision influenced by a spruiker
NAB did not take the decision on impulse. It was partially motivated by an "unbranded flier" that talked about doubling the fund's value in four years by investing in real estate. Why take the longer route and wait for the Self-managed to double itself in 10 years, asserted the flier. NAB did take stern notice.
Unqualified advisers
SMSF is a volatile market and despite bank's best interests, many investors are forced into making decisions by those advisers who are either unqualified or have piles of vested interests. If unbranded fliers, devoid of the AFSL numbers, can keep working their way into the psyche of investors, there is no telling how deep the rot may get.
Unregulated financial product
NAB observes a key point. It says that SMSF lending is not a regulated financial product. Bankers are writing loans with the best of intent but what if the borrowers have been advised poorly? Bankers cannot make them revise their strategy. In fact, they are not entitled to.
NAB wary of swindlers
NAB feels that 20% of its 100,000 database of SMSF clients are being advised by NAB professionals but what of the remaining 80%. Surely, many of them are getting great advice but 'many' is not 'all'. Some of them may still be swindled by advisers dealing in exactly such unbranded fliers.
It needs being pointed out that the NAB is still lending for commercial properties.
You can read the original article here.
Professional help need; unbiased help, I mean
I think the article above gives me all the more encouragement to tell you all that right advice is crucial. As rightly pointed out in the article, SMSF lending is still an unregulated financial product and unless the person advising you is qualified and working in your best intention, you may find your fund jeopardised.
It is a tricky territory, after all; what with so many regulations pertaining to the in-house asset rules, the arm's length transactions and so on.