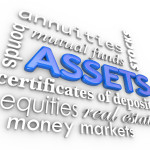 Sally Patten writes a piece for the Business Day section of the Sydney Morning Herald wherein she says that the chief banks of Australia could settle on selling their wealth arm to tackle low returns on equities and extract the best out of the fast growing SMSF sector.
The insurance and investment platforms procured in the first years of the new millennia have proved rather unsatisfactory vehicles of wealth creation and the major banks do not mind departing to the fresher pasture of SMSF.
The NAB, ANZ and CBA are surely mulling over the idea.
You can read the original article here.