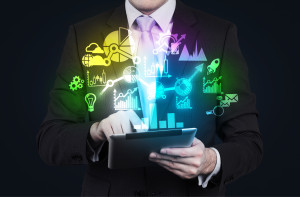 An article on Lawyers Weekly talks about a dedicated digital portal put up by Sterling Publishing (those who publish the Lawyers Weekly). The portal will work wonders for SMSF trustees seeking intelligence and knowledge for making the right kind of decisions pertaining to retirement investments.

Digital portal for empowering investors
The portal, nestegg.com.au, ensures that investors (existing and budding investors) who use it get updated on latest market commentary, expert opinions, relevant data, and technical and legal progress in the recent past. Long-term strategies of investment, bent towards a happy retirement, is the focus of the portal. It also becomes a forum over which investors put forth their thoughts and share their insights and good and bad experiences.
Excellent tool for making an informed decision
The time is just ripe for the investors to have tools at their disposal which can help them prepare better for their nest egg. The portal is an effort to help the investors get a roadmap for themselves; one that can let them walk through the investment landscape without feeling handicapped. In the money market, there is no pleasure like putting in your money after making an informed decision.
In dynamic markets of today, timing the investment decisions has become a considerable headache. This factor alone can have a telling impact on the retiring population.
You can read the original article here.
Initiatives like the ATO's webinars must be applauded
In the past, the ATO has conducted webinars in order to educate the investors. It is interesting to note that many investors are managing their SMSF without the help of financial advisers. It is a bid to hold greater control over their choice of investment. However, not all of them are well-informed on the nuances of the self-managed sector. Initiatives like the one Sterling Publishing has taken will help the investors get a firm footing in the market. Kudos!