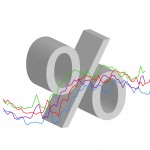 Amidst mild protest by the employer fraternity, the minimum Superannuation rate has increased from 9.25 to 9.50 percent. The Federal government had made a promise prior to the election that the rate would not rise, but the bill to hold the SG rate could not pass through the senate in time.

9.5% SG to be paid after 30 June
This means that come 1 July, the employers will have to fork out 9.5% interest rate as part of the employer contribution. If the new rates is applicable to you will depend upon the date you have chosen to pay your employees. If it is after 1 July, you will fall under the 9.5% bracket and it will be legally binding.
0.5 percentage points each year
As discussed earlier, the SG rate will increase by 0.5 percentage points each year after 2018 till the time it reaches 12%. Till 30 June 2018, rates will remain glued at 9.5%.
Important info for small businesses
One important thing: if you are a small business having less than or equal to 19 employees, you can use the free services of a clearing house. This will ensure that all the SGs are paid as part of a single transaction at the same location.