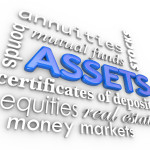 I came across an article by Miranda Brownlee on the SMSF Adviser. It says that there is a lot more SMSF investment flowing towards the global equities, now that there is plenty more information-sharing and awareness about the equities operating outside Australia.

Average allocation
The average allocation comes near the 15% mark. Of course, it is only determined by the risk profile of the SMSF members. Technology is the bedstead behind this shift in paradigm. With the help of technology, we are more aware of global companies like Apple and Google and we don't mind our money flowing into them.
Overseas equities
There is a sense of security, most certainly! With a reasonable amount of assets held in our SMSF, we can now reach overseas companies with as much ease as we can connect to domestic companies, says Brownlee.
You can read the original article here.
Paradigm shift since GFC
We were caution-personified during the GFC. Post, 2011, our global allocations have steadily increased and reliable surveys quote that the percentage of allocation given out to global shares might come close to 30% soon. Trustees who want to piggyback on global equities are twice the number of those ready to rely on exchange-traded funds. Trustees would love a straight grab of the equities but if it does not come their way easily, they won't mind using ETFs as a facilitator.