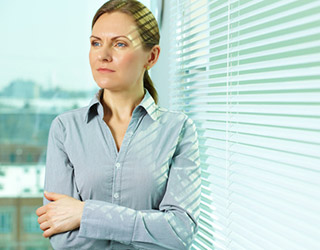 An article on the website professional Planner talks about the gender gap that exists when it comes to the women trustees of the SMSF sector. The Commonwealth Bank and the SMSF Association have together released some vital data that throws light on the difference in behaviour and confidence levels of men and women SMSF trustees.

Data looks pierecingly at the women SMSF trustees
The data is especially important as it digs deep into how women engage themselves and with what confidence they carry their investment savings all through their life cycles. Women make up 47 percent of the SMSF sector and yet if you look into how confident they are, only 62% women are confident of managing their SMSF. The difference is really large; what with as many as 83% men finding themselves quite capable of handling their SMSF investments.
Commonwealth Bank and the SMSF Association report
The report carried by the two premier institutions was expansive in nature. Not only did it have 801 SMSF trustees in its radar, it also looked at how 535 individual trustees (not having an SMSF) behaved. The report segregated various demographic profiles and attempted to build a comprehensive pattern based on engagement and confidence levels.
SMSFs with multiple trustees
It is interesting to note that for those SMSFs which have multiple trustees, men are the sole decision maker about 65% of time. The same percentage for women is a rather paltry 28%. The report categorically points out that all the SMSF trustees are different and the market is packed with diverse investor groups with unique needs.
The big gender divide
Seen in the light of confidence level (in managing investments), the gender divide is a big one. Empowering female trustees so that they are more geared up for the challenge should head our priority list.
After all, they make up for 47% of the SMSF recipe. Significant life events such as divorce or death of spouse also create difficulty in the path of female trustees. For funds with joint trusteeship, the divorced women suddenly find themselves all alone and not in a position to steer their investments in the right direction. Only about 49% SMSF trustees say they could manage their funds right in absence of their co-trustees (spouses). The number is even paltrier for women.
Broken work patterns
On top of this, parental leave and "broken work patterns" are two dangers which women are more likely to visit in the course of their careers. This also impedes their growth as SMSF investors.
61% women, says the article, think that they could have done much better with their investments had they not been forced to take a break. This figure is 27% for men. It is then crucial that the Australian Superannuation system looks into these structural deficits and invests in a more equal arrangement.
Predicament of over 42% trustees
The article also points out that 42% trustees have been rocked by life events- read divorce, lack of employment or death of co-trustee- which hit their investments really hard and left them in no position to contribute effectively to their Super purse.
You can read the original article here.
The article beautifully illustrates the high points of the survey conducted by the Commonwealth Bank and the SMSF association. The gender divide is not something which is built over the last couple of years. The territory of investment was kept under wraps for women for long.
At best, and with some exceptions, they were considered tardy at this job. Things hsve opened up qujite considerable for them and the fact that 47% of SMSF trustees are women speaks for itself.
Yet, it is for the government to ensure that our Super system addresses their predicaments, too. 1) we will have to figure out means to push their confidence levels up. If it is in the way of more webinars from the ATO, so be it. 2) we will have to make sure that the breaks taken either for parental leave or employment loss or death of a co-trustee does not make them suffer as much.