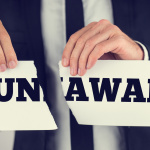 There is no denying the merits of an SMSF enterprise. They offer typically greater control and flexibility over your investments. However, they are not easy to maintain and can ask for your time, money and knowledge. Further, prudential regulations do not apply to the SMSF sector and hence you will be in a vulnerable place if someone defrauds you.

How much do I need to enter?
So, given the merits and apparent demerits, is SMSF for you? Let us find out. As a first, let us bust the "you need $200,000 to enter" myth. It is widely believed that 1% of fund value is eroded by fees and charges that accompany it. Earlier, this charge came around $2,000 and hence calculating in reverse, analysts came to the $200,000 value.
Today, there are many software in the market that can readily manage the administration of your SMSF. On top of this, the practitioners are themselves willing to reduce their fee due to tremendous competition in the sector. The cost of management of SMSF has come down to nearly $700 and this implies that you can enter this territory with as less as $70,000 in your kitty.
Technical knowledge
What is your know-how on SMSF? There are technicalities involved in the process. The control and flexibility part is great but can you create an investment strategy for your SMSF and declare it? Do you understand the nitty-gritty of related party transactions? Do you understand the in-house asset rules in depth? There are just so many other questions flying the air.
Opportunity cost
If your answer is NO to any of the above, you will have to hire someone who manages the show for you. Also, what is the exact value of your time? In other words, what is the Opportunity Cost involved here? Will you be missing on earning more revenue somewhere else if you spend time managing your SMSF?
Physical presence involved
And of course, there is the physical involvement part as well. Are you ready to devote your unbridled energy to the project? Sometimes, it is not possible to multitask to such an extent.
So think hard before making a decision!